Meet the Expert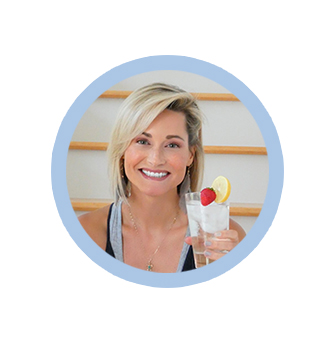 Heather Procknal
Health & Wellness Coach
National Board-Certified Health & Wellness Coach
EFT Practitioner,
Owner of Revive and Thrive Wellness, LLC & Thrivin' Hive Food Wraps
Heather is a graduate of Duke Integrative Medicine Health Coach Professional Training program. She is a National Board-Certified Health & Wellness Coach (NBC-HWC), certified health coach (CHC), transformational health coach, Reiki master and certified Emotional Freedom Technique (EFT) practitioner.
A native of Wilmington, N.C., Heather loves being outdoors, playing on her boat with her family, and reading, writing and creating new recipes in her kitchen.
Her unique heart-centered approach combines integrative health coaching with clinical lab testing and holistic modalities. Heather has helped her clients overcome and manage some of their greatest health struggles, including:
Weight loss
Chronic disease
Physical and emotional pain
Chronic stress
The power of EFT helps Heather's clients break through their biggest barriers and limiting beliefs and propels them toward their optimal health and wellness goals. With the help of clinical lab testing, clients receive critical information to help them transform the way they nourish their bodies. They also learn how to avoid foods and environmental factors that may have inhibited their path to complete health and wellness.
By incorporating EFT and clinical lab testing in her integrative health coaching practice, Heather has created a proven method that gets remarkable results for her clients.
Heather Procknal, NBC-HWC-CHC is a paid consultant to Acella Pharmaceuticals, LLC.
INDICATIONS & IMPORTANT RISK INFORMATION INCLUDING BLACK BOX WARNING
Important Risk Information
Drugs with thyroid hormone activity, alone or together with other therapeutic agents, have been used for the treatment of obesity. In euthyroid patients, doses within the range of daily hormonal requirements are ineffective for weight reduction. Larger doses may produce serious or even life-threatening manifestations of toxicity, particularly when given in association with sympathomimetic amines such as those used for their anorectic effects.
NP Thyroid® is contraindicated in patients with uncorrected adrenal insufficiency, untreated thyrotoxicosis, and hypersensitivity to any component of the product.
In the elderly and in patients with cardiovascular disease, NP Thyroid® should be used with greater caution than younger patients or those without cardiovascular disease.
Use of NP Thyroid® in patients with diabetes mellitus or adrenal cortical insufficiency may worsen the intensity of their symptoms.
The therapy of myxedema coma requires simultaneous administration of glucocorticoids.
Concomitant use of NP Thyroid® with oral anticoagulants alters the sensitivity of oral anticoagulants. Prothrombin time should be closely monitored in thyroid-treated patients on oral anticoagulants.
In infants, excessive doses of NP Thyroid® may produce craniosynostosis.
Partial loss of hair may be experienced by children in the first few months of therapy but is usually transient.
Adverse reactions associated with NP Thyroid® therapy are primarily those of hyperthyroidism due to therapeutic overdosage.
Many drugs and some laboratory tests may alter the therapeutic response to NP Thyroid®. In addition, thyroid hormones and thyroid status have varied effects on the pharmacokinetics and actions of other drugs. Administer at least 4 hours before or after drugs that are known to interfere with absorption. Evaluate the need for dose adjustments when regularly administering within one hour of certain foods that may affect absorption.
NP Thyroid® should not be discontinued during pregnancy, and hypothyroidism diagnosed during pregnancy should be promptly treated.
Indication
NP Thyroid® (thyroid tablets, USP) is a prescription medicine that is used to treat a condition called hypothyroidism from any cause, except for cases of temporary hypothyroidism, which is usually associated with an inflammation of the thyroid (thyroiditis). It is meant to replace or supplement a hormone that is usually made by your thyroid gland.
NP Thyroid® is also used in the treatment and prevention of normal functioning thyroid goiters, such as thyroid nodules, Hashimoto's thyroiditis, multinodular goiter, and in the management of thyroid cancer.