Meet the Expert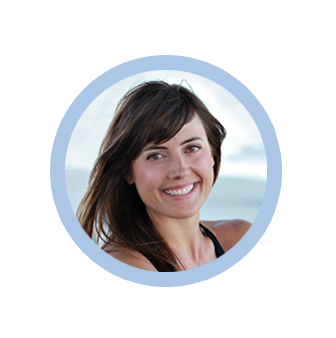 Lexi Hawks
Personal Trainer
SFG1 & ACE Personal Trainer
TRX Suspension Trainer
Registered Yoga Instructor with Yoga Alliance
CPR/First Aid/AED Certified


Lexi Hawks, E-RYT 500Hr Yoga Alliance Certified Teacher, is the founder and director of Longwave Yoga. Lexi's teachings are rooted in her belief that the practice of Yoga is available to every body and help create a life of true connection and abundance. With over 15 years experience in her own teaching including private & public classes, workshops, retreats and teacher trainings Lexi has been dedicated in always remaining a student.
Having traveled and studied extensively over the years, she holds immense gratitude for all her teachers and life mentors starting at a young age with dance, learning spirit through movement and the transformational yoga practices and studies she encountered as a young adult. Lexi continues to diversify her education to deliver classes that are both imaginative, fresh and intelligently sequenced.
Her classes and teachings will take you on both a journey of the body, as she guides you through integrative movement that flows naturally from one posture to the next, and the spirit as she intricately weaves her intention through each class leaving you feeling connected, balanced and grounded. Her passion extends beyond the class as she finds true joy in guiding others to also become teachers.
Since 2015, Lexi has been serving as the Director for the Longwave Yoga School's 200 hour Yogic Studies and Teacher Training Program and is honored to co-direct the 300 and 500-hour Advanced Teacher Training Programs with Mary Glackmeyer and other senior staff at Longwave Yoga. Her biggest reward is not just in sharing her own knowledge of yoga to other students and teachers but when she witnesses those students and teachers come to realize that the light they find inside is of their own unfolding
"Yoga is a gift to be celebrated and shared! Every moment, on and off the mat, is another opportunity to cultivate clarity and connection." - Lexi Hawks
INDICATIONS & IMPORTANT RISK INFORMATION INCLUDING BLACK BOX WARNING
Important Risk Information
Drugs with thyroid hormone activity, alone or together with other therapeutic agents, have been used for the treatment of obesity. In euthyroid patients, doses within the range of daily hormonal requirements are ineffective for weight reduction. Larger doses may produce serious or even life-threatening manifestations of toxicity, particularly when given in association with sympathomimetic amines such as those used for their anorectic effects.
NP Thyroid® is contraindicated in patients with uncorrected adrenal insufficiency, untreated thyrotoxicosis, and hypersensitivity to any component of the product.
In the elderly and in patients with cardiovascular disease, NP Thyroid® should be used with greater caution than younger patients or those without cardiovascular disease.
Use of NP Thyroid® in patients with diabetes mellitus or adrenal cortical insufficiency may worsen the intensity of their symptoms.
The therapy of myxedema coma requires simultaneous administration of glucocorticoids.
Concomitant use of NP Thyroid® with oral anticoagulants alters the sensitivity of oral anticoagulants. Prothrombin time should be closely monitored in thyroid-treated patients on oral anticoagulants.
In infants, excessive doses of NP Thyroid® may produce craniosynostosis.
Partial loss of hair may be experienced by children in the first few months of therapy but is usually transient.
Adverse reactions associated with NP Thyroid® therapy are primarily those of hyperthyroidism due to therapeutic overdosage.
Many drugs and some laboratory tests may alter the therapeutic response to NP Thyroid®. In addition, thyroid hormones and thyroid status have varied effects on the pharmacokinetics and actions of other drugs. Administer at least 4 hours before or after drugs that are known to interfere with absorption. Evaluate the need for dose adjustments when regularly administering within one hour of certain foods that may affect absorption.
NP Thyroid® should not be discontinued during pregnancy, and hypothyroidism diagnosed during pregnancy should be promptly treated.
Indication
NP Thyroid® (thyroid tablets, USP) is a prescription medicine that is used to treat a condition called hypothyroidism from any cause, except for cases of temporary hypothyroidism, which is usually associated with an inflammation of the thyroid (thyroiditis). It is meant to replace or supplement a hormone that is usually made by your thyroid gland.
NP Thyroid® is also used in the treatment and prevention of normal functioning thyroid goiters, such as thyroid nodules, Hashimoto's thyroiditis, multinodular goiter, and in the management of thyroid cancer.