Expert Advice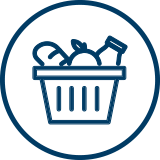 Nutrition
Eating for Hypothyroidism: Better Snack Alternatives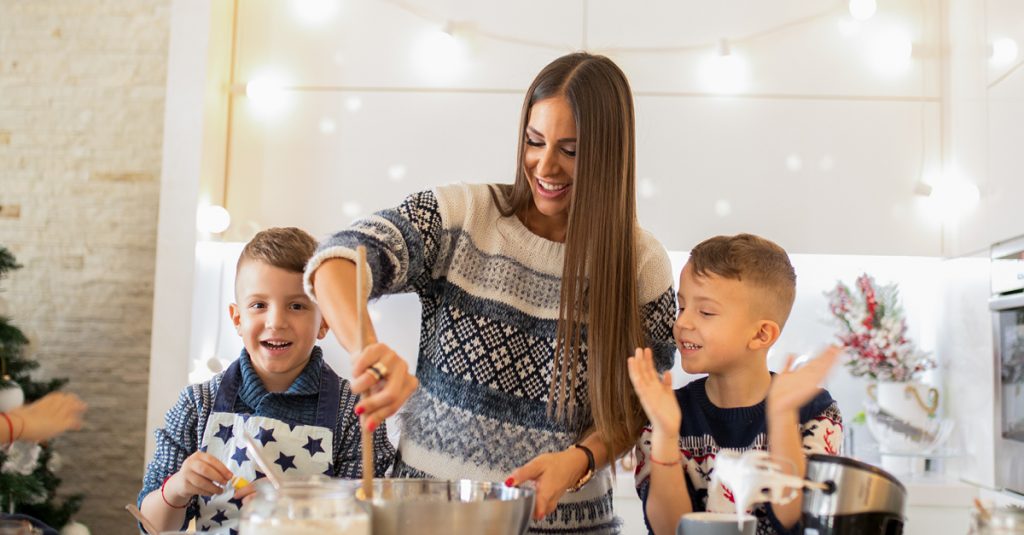 Acella Pharmaceuticals, LLC., is partnering with Lindy Ford, RD, LDN to bring greater awareness to the importance of thyroid care and education. This post is sponsored by Acella Pharmaceuticals and should not be construed as medical advice. Please talk to your doctor about your individual medical situation.
For those with hypothyroidism it's important to stay mindful of what we eat to try and minimize symptoms.  I have put together a few simple replacements that may help you stick to your health goals in the new year and beyond. 
Simple Mills® Crackers Versus Whole Wheat Crackers
Before I found Simple Mills®, I was dissatisfied with the taste of gluten-free almond crackers. Simple Mills® crackers were game-changers and are an excellent option for snacks during a party or family gathering. Not only do they hold together and taste great, the ingredients are divine and simple!
In contrast, "whole" wheat crackers are really just white flour crackers with a good press agent. Wheat can be problematic to the GI in some, but also raises blood sugar, which can contribute to weight gain and certain diseases.
Consider this: Many wheat crackers contain added sugars, but Simple Mills® does not. It contains a flour blend of almonds, sunflower seeds and flax seeds. It also contains cassava flour which is high in resistant starch. This starch feeds beneficial bacteria in the gut and may lower inflammation, increase satiety and reduce the risk of Type 2 diabetes.1,2
Guacamole Versus Commercial Queso Dip
Have you checked out the ingredients in a commercial queso dip? Vegetable oils, such as corn, sunflower and canola, are major ingredients, and we know that these processed oils are inflammatory.3
Another ingredient found in commercial dips is maltodextrin, a food additive that is high on the glycemic index. This means it raises blood sugar, which creates a high-insulin response and signals the body to store fat. Monosodium glutamate is another infamous ingredient in many dips. It is an additive used to enhance flavor. Some people have shown to be sensitive to MSG; they often present with headaches and muscle weakness.
Good guacamole doesn't contain any of these ingredients. It's best if made at home, but some commercial brands are fine – just read the labels. In general, avocados are nutritional rock stars. They contain healthy fats, fiber and more than 20 vitamins and minerals. An avocado contains twice the amount of potassium as a banana. So think of homemade guacamole when you are looking for a quick and delicious dip idea.
Hail Merry® Desserts Versus Commercial Cookies
The first ingredient in commercial cookies is usually sugar, followed by highly processed white flour. Many of them contain additional high fructose corn syrup, which is even more glycemic than sugar. They may also contain inflammatory vegetable oils such as soybean or canola and artificial flavors and colors.
Hail Merry® desserts come in cups (tarts) and bites. They are gluten-free, grain-free, paleo- friendly, vegan-friendly and dairy-free. The ingredients are simple: almond butter, almond flour, organic maple syrup, dark cocoa powder, cashews, organic coconut sugar (doesn't rank high on the glycemic index) and organic coconut oil.
Avocado Oil Versus Vegetable Oil
Vegetable oil includes corn, soybean, canola, sunflower and all-purpose vegetable. If you read labels, you can find them in just about everything, and that's the problem. We are getting way too many and these polyunsaturated omega-6 oils are blocking the heart healthy, anti- inflammatory omega-3 oils.4
A chemical process is needed to extract omega-6 and although we've been erroneously told they are "heart healthy," nothing could be further from the truth.
Avocado oil, on the other hand, is primarily an anti-inflammatory omega-9 monounsaturated oil (like olive oil) that is linked to heart health. It is shown to reduce triglycerides and bad cholesterol and increase good HDL cholesterol.5 Avocado oil also contains lutein and zeaxanthin, which both benefit eye health.
Avocado oil is good for high heat cooking because it has great oxidative stability.6 This refers to how stable the oil is when heated. When an oil has a low degree of oxidative stability, it can easily break down and oxidize during cooking. Oxidized oils are linked to many health problems, including cardiovascular disease.
Managing Hypothyroidism 
With these simple, healthy swaps your body might feel a little better and maybe even your mind too! When you focus on your health goals and healthy snack options throughout the day, even a little treat can help you feel better and manage symptoms.
INDICATIONS & IMPORTANT RISK INFORMATION INCLUDING BLACK BOX WARNING
Important Risk Information
Drugs with thyroid hormone activity, alone or together with other therapeutic agents, have been used for the treatment of obesity. In euthyroid patients, doses within the range of daily hormonal requirements are ineffective for weight reduction. Larger doses may produce serious or even life-threatening manifestations of toxicity, particularly when given in association with sympathomimetic amines such as those used for their anorectic effects.
NP Thyroid® is contraindicated in patients with uncorrected adrenal insufficiency, untreated thyrotoxicosis, and hypersensitivity to any component of the product.
In the elderly and in patients with cardiovascular disease, NP Thyroid® should be used with greater caution than younger patients or those without cardiovascular disease.
Use of NP Thyroid® in patients with diabetes mellitus or adrenal cortical insufficiency may worsen the intensity of their symptoms.
The therapy of myxedema coma requires simultaneous administration of glucocorticoids.
Concomitant use of NP Thyroid® with oral anticoagulants alters the sensitivity of oral anticoagulants. Prothrombin time should be closely monitored in thyroid-treated patients on oral anticoagulants.
In infants, excessive doses of NP Thyroid® may produce craniosynostosis.
Partial loss of hair may be experienced by children in the first few months of therapy but is usually transient.
Adverse reactions associated with NP Thyroid® therapy are primarily those of hyperthyroidism due to therapeutic overdosage.
Many drugs and some laboratory tests may alter the therapeutic response to NP Thyroid®. In addition, thyroid hormones and thyroid status have varied effects on the pharmacokinetics and actions of other drugs. Administer at least 4 hours before or after drugs that are known to interfere with absorption. Evaluate the need for dose adjustments when regularly administering within one hour of certain foods that may affect absorption.
NP Thyroid® should not be discontinued during pregnancy, and hypothyroidism diagnosed during pregnancy should be promptly treated.
Indication
NP Thyroid® (thyroid tablets, USP) is a prescription medicine that is used to treat a condition called hypothyroidism from any cause, except for cases of temporary hypothyroidism, which is usually associated with an inflammation of the thyroid (thyroiditis). It is meant to replace or supplement a hormone that is usually made by your thyroid gland.
NP Thyroid® is also used in the treatment and prevention of normal functioning thyroid goiters, such as thyroid nodules, Hashimoto's thyroiditis, multinodular goiter, and in the management of thyroid cancer.