Expert Advice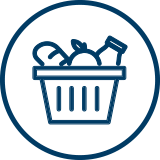 Nutrition
How to Choose a Dietitian to Help Manage Your Hypothyroidism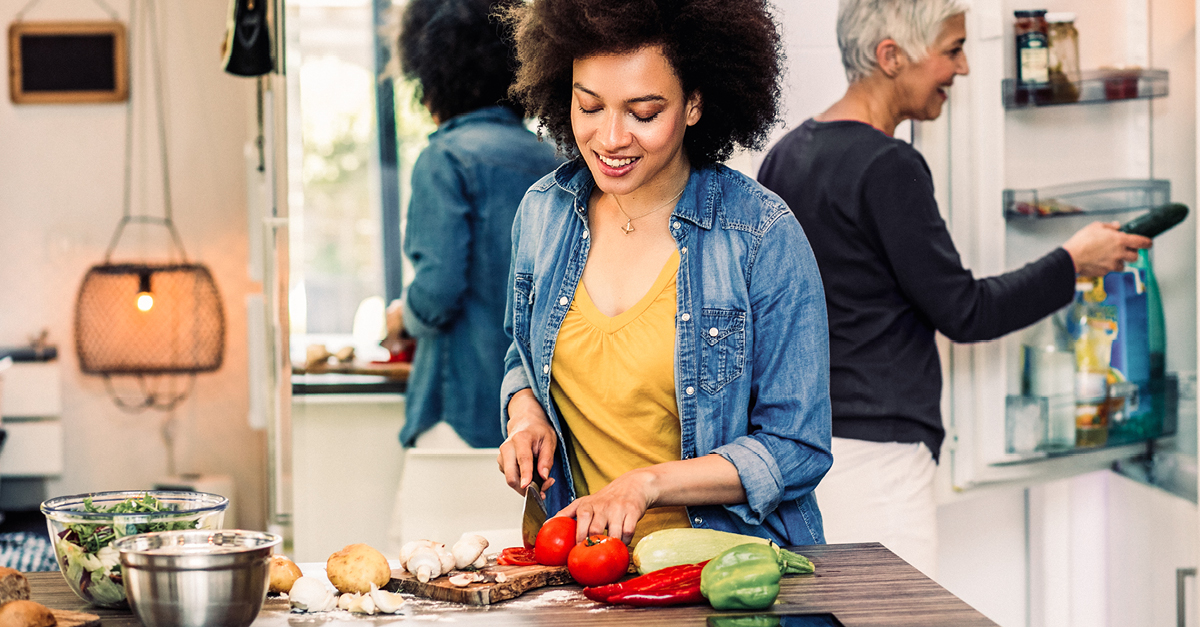 Acella Pharmaceuticals, LLC., is partnering with Nicole German Morgan, RDN, LD, CLT, to bring greater awareness to the importance of thyroid care and education. This post is sponsored by Acella Pharmaceuticals and should not be construed as medical advice. Please talk to your doctor about your individual medical situation.
Congratulations! You have come so far as to make the choice to work with a dietitian or nutritionist. Now comes the difficult task of finding the best provider to work with you. With so many professionals to choose from, how do you know who is the right fit?
Understand a Dietitian's Credentials
The correct terminology according to the Academy of Nutrition and Dietetics is registered dietitian nutritionist, and you may see the abbreviated credentials RDN or RD. 1 The N, or "nutritionist, part of the credential was added recently for the public to understand that registered dietitians are alson utritionists. This is used to help differentiate registered dietitians, who are health care professionals who go through rigorous schooling and examination, from other experts who call themselves nutritionists. You may also see the credentials LD, LN, or LDN, which stand for licensed dietitian, licensed nutritionist, and licensed dietitian nutritionist. These are additional credentials RDNs may seek to practice medical nutrition therapy in their state.
What does it take to become a Registered Dietitian?
Registered dietitians must complete a four-year degree from an accredited school in a qualified major such as dietetics. They must then complete a highly competitive rotational internship (six months to a year) through an accredited school. After the internship, they must pass a rigorous registration examination. Registered dietitians are also required to complete continuing education and submit a portfolio every five years for review
If someone calls themselves a nutritionist, you may want to find out if they have a degree or what type of program they have completed. There are dozens of online programs that can be completed within hours to receive an utritionist certificate. You may also come across the credential CNS, which stands for Certified Nutrition Specialist. This is a certification pathway offered to those who are already health care professionals such as doctors, pharmacists, graduate - level nurses, and more. 2A CNS must also complete lengthy supervised practice and take an exam. The main difference is that they may not have their undergraduate degree in dietetics or nutrition like a registered dietitian . But some certified nutrition specialists do! There are a lot of similarities in their required undergraduate and graduate coursework.
Now, how do you find which nutritionist is right for you? Ask the right questions!
3 Key Questions to Ask Your Potential Provider
1. Do you run a full thyroid panel or know how to review a full thyroid panel?
This is by far one of the best questions. This will help you understand immediately if the provider is willing to look at bigger picture scenarios for your health. Understanding full thyroid panel testing means that the provider cares more about you than just one blood-work number and is willing to look more at optimal health.
2. Do you often recommend any diet restrictions or eliminations?
When working with a dietitian or nutritionist, this is another key question that will help you understand if your provider is going to put you on a strict diet or help more with lifestyle change. Strict diet plans often fail, and understanding that the provider will help you every step of the way to fine - tune your lifestyle is more reassuring and inspires more confidence in the process.
3. Do you often recommend supplements?
This is another way to spot a red flag when choosing a provider. If the provider immediately mentions specific supplements they want you to take before they get to know you, this is a red flag. Supplements are unique to each individual. Yes, they may mention supplements that they generall use, but watch out for supplements that are immediately recommended without hearing your full health history.
Choose Wisely
Perhaps go with a provider willing to go the extra mile to understand your care. Feel free to ask them how many clients they have had with thyroid disease to better understand how they can help. Lastly, go with your gut feeling. Trusting a provider can help smooth out the process and allow you to better enjoy your journey.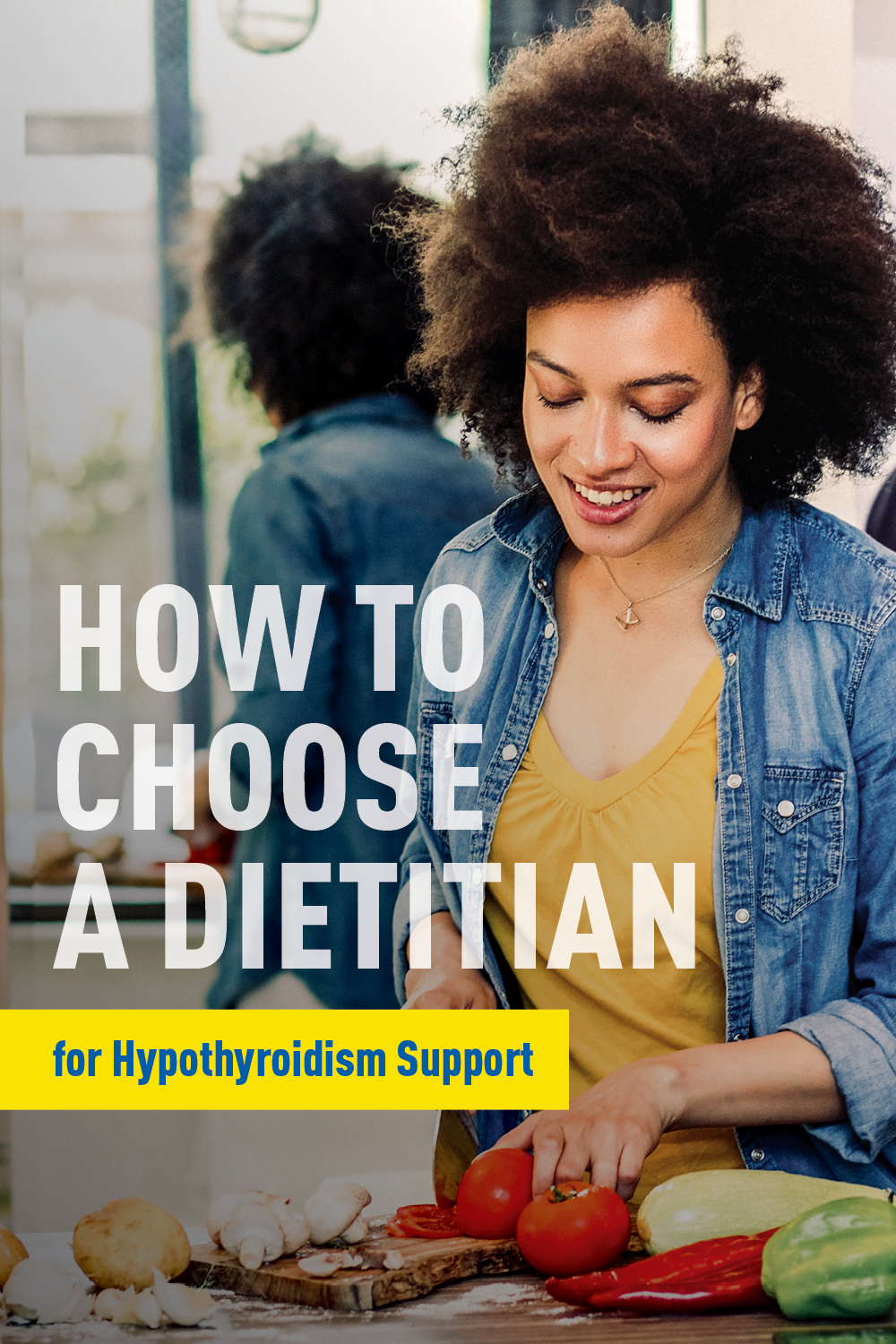 REFERENCES: 1. 10 Reasons to See an RDN. Accessed December 9, 2021. https://www.eatright.org/food/resources/learn-more-about-rdns/10-reasons-to-visit-an-rdn. 2. Nutritionists; Health Professionals | American Nutrition Association. Accessed December 9, 2021. https://theana.org/certify/CNScandidate/nutritionpros
ML-1250-v1
INDICATIONS & IMPORTANT RISK INFORMATION INCLUDING BLACK BOX WARNING
Important Risk Information
Drugs with thyroid hormone activity, alone or together with other therapeutic agents, have been used for the treatment of obesity. In euthyroid patients, doses within the range of daily hormonal requirements are ineffective for weight reduction. Larger doses may produce serious or even life-threatening manifestations of toxicity, particularly when given in association with sympathomimetic amines such as those used for their anorectic effects.
NP Thyroid® is contraindicated in patients with uncorrected adrenal insufficiency, untreated thyrotoxicosis, and hypersensitivity to any component of the product.
In the elderly and in patients with cardiovascular disease, NP Thyroid® should be used with greater caution than younger patients or those without cardiovascular disease.
Use of NP Thyroid® in patients with diabetes mellitus or adrenal cortical insufficiency may worsen the intensity of their symptoms.
The therapy of myxedema coma requires simultaneous administration of glucocorticoids.
Concomitant use of NP Thyroid® with oral anticoagulants alters the sensitivity of oral anticoagulants. Prothrombin time should be closely monitored in thyroid-treated patients on oral anticoagulants.
In infants, excessive doses of NP Thyroid® may produce craniosynostosis.
Partial loss of hair may be experienced by children in the first few months of therapy but is usually transient.
Adverse reactions associated with NP Thyroid® therapy are primarily those of hyperthyroidism due to therapeutic overdosage.
Many drugs and some laboratory tests may alter the therapeutic response to NP Thyroid®. In addition, thyroid hormones and thyroid status have varied effects on the pharmacokinetics and actions of other drugs. Administer at least 4 hours before or after drugs that are known to interfere with absorption. Evaluate the need for dose adjustments when regularly administering within one hour of certain foods that may affect absorption.
NP Thyroid® should not be discontinued during pregnancy, and hypothyroidism diagnosed during pregnancy should be promptly treated.
Indication
NP Thyroid® (thyroid tablets, USP) is a prescription medicine that is used to treat a condition called hypothyroidism from any cause, except for cases of temporary hypothyroidism, which is usually associated with an inflammation of the thyroid (thyroiditis). It is meant to replace or supplement a hormone that is usually made by your thyroid gland.
NP Thyroid® is also used in the treatment and prevention of normal functioning thyroid goiters, such as thyroid nodules, Hashimoto's thyroiditis, multinodular goiter, and in the management of thyroid cancer.