Expert Advice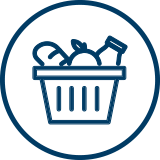 Nutrition
The Amazing Proven Benefits of Blueberries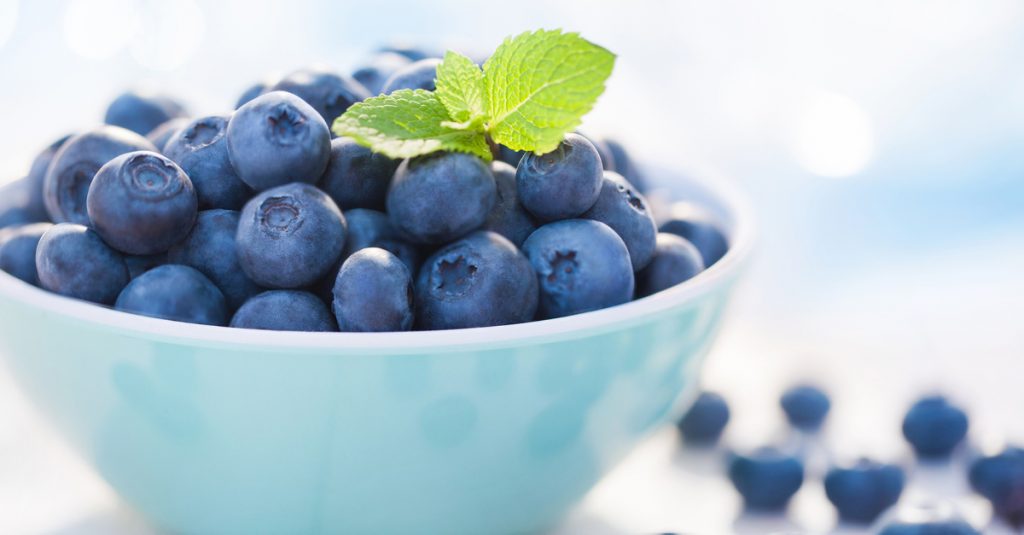 Acella Pharmaceuticals, LLC., is partnering with Lindy Ford, RD, LDN to bring greater awareness to the importance of thyroid care and education. This post is sponsored by Acella Pharmaceuticals and should not be construed as medical advice. Please talk to your doctor about your individual medical situation.
With summer approaching and blueberries coming into season, we'll highlight all of the incredible benefits of this delicious, nutrient-rich food. During this challenging time, the first one may be of greatest interest to you.
For those with hypothyroidism, blueberries are especially beneficial. Below you will find an amazing blueberry recipe that will help you enjoy their benefits.
Blueberries possess the highest antioxidant profile of any of the berries. One antioxidant flavonoid in particular, anthocyanin, gives blueberries their rich color. Anthocyanins are particularly effective in neutralizing free radicals, an effect that lowers oxidative stress on every cell of the body.1
What does that mean to us? Less cellular damage, anti-aging properties, better thyroid health and lowered systemic inflammation. In the past few years, researchers found that inflammation is the root of most diseases. All of the benefits below can be traced back to the potent antioxidant and anti-inflammatory activities of blueberries.
1. Increase Immunity
Blueberries support immunity because of the nutrients they possess, particularly flavonoids. Oftentimes, people with thyroid disease may also have immune system issues.
A study in Advanced Nutrition noted that flavonoids play an essential role in the respiratory tract's immune defense system.2 Researchers found that people who ate foods rich in flavonoids were less likely to develop an upper respiratory tract infection than those who did not.2
Blueberries also contain immune-building vitamin A, potassium, manganese and vitamin C.
2. Support Healthy Weight
There are several reasons why blueberries help with weight management, which is particularly a problem for people who have hypothyroidism. One cup of blueberries has four grams of fiber and people who have the most fiber in their diets weigh less on average.
Blueberries also have a high amount of manganese, which plays an important role in the body's ability to utilize fat as energy. Flavonoids also play a part in weight management.3 Also, blueberries are a prebiotic food that feeds the good bacteria in the gut. See "Gut and Digestion" below.
3. Increase Memory, Cognition and Mood
Research shows that blueberries can help increase memory and cognition and decrease depression.4 Their antioxidant, anti-inflammatory properties can be thanked for this.
4. Benefit the Gut and Digestion
One of the reasons blueberries make your gut happy is because of the fiber they contain. New research shows that blueberry prebiotic fiber can alleviate and protect against intestinal inflammation. The protective effect is even better if the blueberries are eaten together with probiotics.5
This makes blueberries a powerful prebiotic food. The newest gut health research reveals that prebiotics are even more effective than probiotics in increasing beneficial gut flora. Most people with thyroid problems also have gut health issues.
How should you consume blueberries? When the Environmental Working Group (EWG.org) analyzed 53 fruits and vegetables grown in the United States, blueberries ranked 14th on the list of the most pesticide-laden. This puts conventional blueberries on the dirty list.
I always recommend that my patients eat organic blueberries, preferably from a local farmer. If you can't readily find them, frozen organic is a great choice.
Lindy's Blueberry Cobbler
This is one of my favorite go-to recipes for enjoying blueberries. Give it a try! I hope you enjoy as much as I do!
PREP TIME: 10 minutes
BAKE TIME: 20 - 25 minutes
INGREDIENTS
Filling:
• 3 cups blueberries (can be fresh or frozen organic)
• ¼ tsp xanthan gum or cornstarch (to thicken)
• 2 Tbsp erythritol, Swerve or monk fruit
• 1 tsp lemon juice (can be fresh or bottled like Lakewood Organic)
Topping:
• 1 cup almond flour or Bob's Red Mill Paleo Baking Mix
• 3 Tbsp butter
• 3 Tbsp erythritol, Swerve or monk fruit (or to taste)
DIRECTIONS
1. Preheat oven to 375 degrees Fahrenheit.
2. Combine the blueberries, thickener, sweetener and lemon juice. Mix well until blueberries are thoroughly coated.
3. Add this mixture to a 9 X 9 or 8 X 9 pan.
4. Melt the butter in the microwave. In a small bowl, stir in the flour and sweetener until a crumbly dough forms.
5. Crumble the dough over the blueberry mixture in big or small clumps.
6. Bake in a 375-degree oven for 20 to 25 minutes depending on oven. Check to see that crust is golden brown and blueberries are bubbly. Can be served with real whipped cream and/or toasted pecans.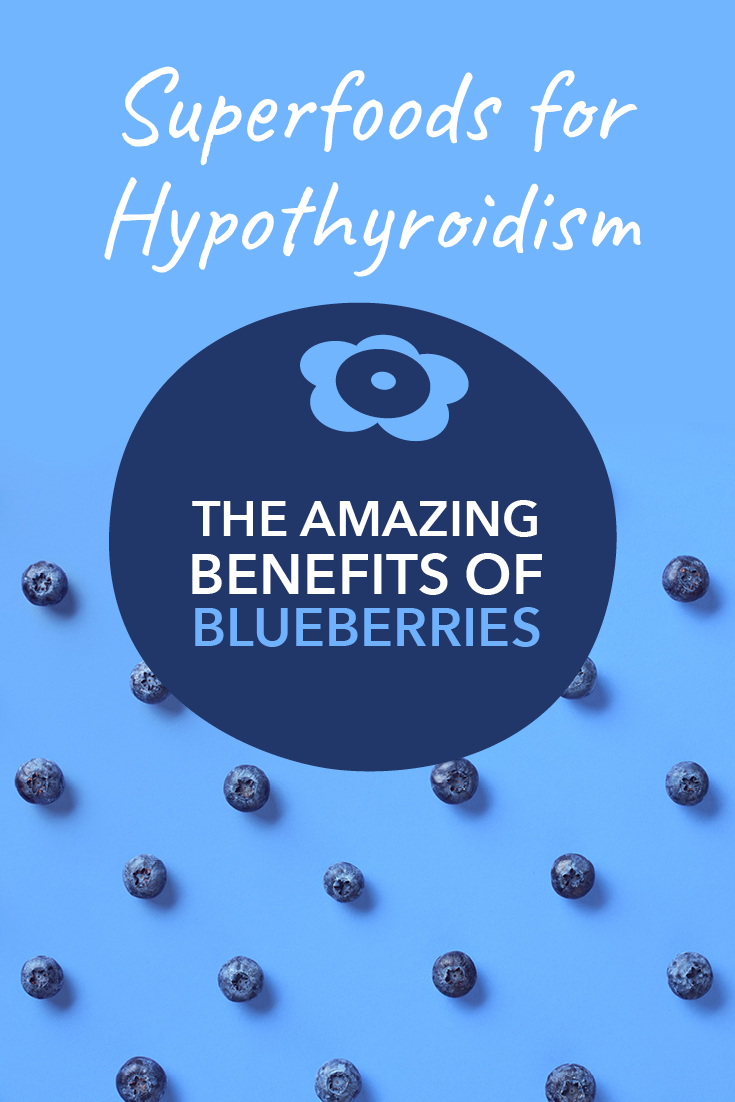 INDICATIONS & IMPORTANT RISK INFORMATION INCLUDING BLACK BOX WARNING
Important Risk Information
Drugs with thyroid hormone activity, alone or together with other therapeutic agents, have been used for the treatment of obesity. In euthyroid patients, doses within the range of daily hormonal requirements are ineffective for weight reduction. Larger doses may produce serious or even life-threatening manifestations of toxicity, particularly when given in association with sympathomimetic amines such as those used for their anorectic effects.
NP Thyroid® is contraindicated in patients with uncorrected adrenal insufficiency, untreated thyrotoxicosis, and hypersensitivity to any component of the product.
In the elderly and in patients with cardiovascular disease, NP Thyroid® should be used with greater caution than younger patients or those without cardiovascular disease.
Use of NP Thyroid® in patients with diabetes mellitus or adrenal cortical insufficiency may worsen the intensity of their symptoms.
The therapy of myxedema coma requires simultaneous administration of glucocorticoids.
Concomitant use of NP Thyroid® with oral anticoagulants alters the sensitivity of oral anticoagulants. Prothrombin time should be closely monitored in thyroid-treated patients on oral anticoagulants.
In infants, excessive doses of NP Thyroid® may produce craniosynostosis.
Partial loss of hair may be experienced by children in the first few months of therapy but is usually transient.
Adverse reactions associated with NP Thyroid® therapy are primarily those of hyperthyroidism due to therapeutic overdosage.
Many drugs and some laboratory tests may alter the therapeutic response to NP Thyroid®. In addition, thyroid hormones and thyroid status have varied effects on the pharmacokinetics and actions of other drugs. Administer at least 4 hours before or after drugs that are known to interfere with absorption. Evaluate the need for dose adjustments when regularly administering within one hour of certain foods that may affect absorption.
NP Thyroid® should not be discontinued during pregnancy, and hypothyroidism diagnosed during pregnancy should be promptly treated.
Indication
NP Thyroid® (thyroid tablets, USP) is a prescription medicine that is used to treat a condition called hypothyroidism from any cause, except for cases of temporary hypothyroidism, which is usually associated with an inflammation of the thyroid (thyroiditis). It is meant to replace or supplement a hormone that is usually made by your thyroid gland.
NP Thyroid® is also used in the treatment and prevention of normal functioning thyroid goiters, such as thyroid nodules, Hashimoto's thyroiditis, multinodular goiter, and in the management of thyroid cancer.