Expert Advice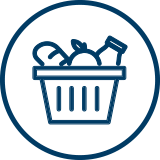 Nutrition
5 Essential Thyroid-Supporting Ingredients with Recipes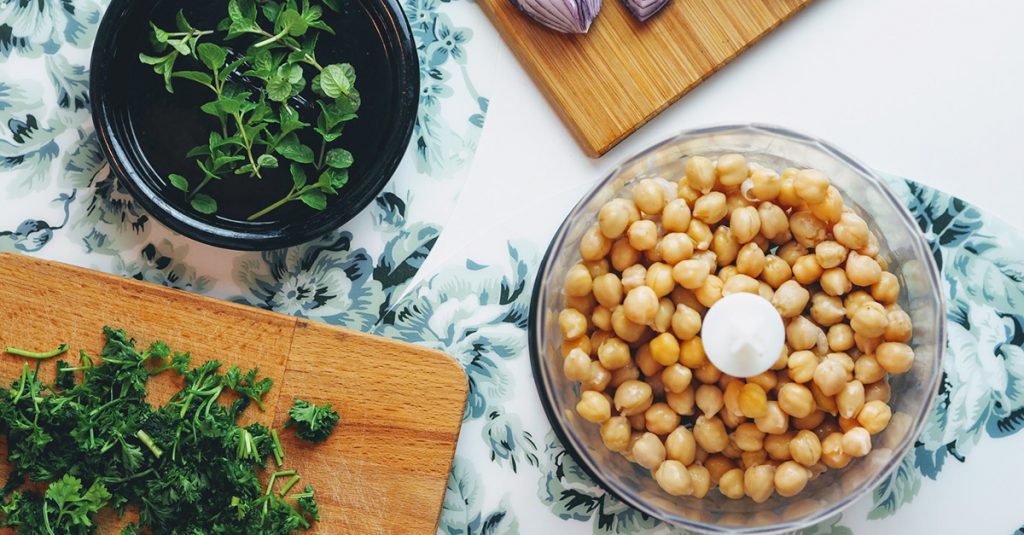 Acella Pharmaceuticals, LLC., is partnering with Heather Procknal, NBC-HWC-CHC, to bring greater awareness to the importance of thyroid care and education. This post was sponsored by Acella Pharmaceuticals and should not be construed as medical advice. Please talk to your doctor about your individual medical situation.
If you're looking for a few simple ingredients you can feed your body in a way that supports your thyroid while satisfying your appetite, keep reading. We're going to shine a light on five superstar ingredients that you can feel good about adding to your cooking repertoire.
As you know, your thyroid is your body's command center for the regulation of bodily functions such as internal temperature, metabolism, weight, energy levels, the growth of skin, hair and nails and much more. Feeding it nutrient-dense food is crucial to keep it humming along at peak performance.
Jump to Recipes:
---
Seaweed – Super Simple Nori Crisps
First up is seaweed. Yes, that green stuff you see floating in the ocean. Don't knock it till you try it! Seaweed, or nori, is the star of this first recipe. Just one dried sheet contains the daily recommended value of iodine, which is an important nutrient the thyroid needs to turn TSH into thyroid hormones T3 and T4.1 Seaweed is also surprisingly full of calcium, fiber, protein and tyrosine, which is an essential amino acid that your body cannot make on its own.2 So supplementing with a proper diet is essential. Other forms of sea veggies, such as dulse and kelp, are also amazing sources of iodine.
Super Simple Nori Crisps Recipe
Yield: 2 servings
Ingredients:
• 1 sheet of nori (dried seaweed) cut into thin strips
• 1 tsp of olive oil
• Salt to taste
Directions:
Preheat oven to 300 F. Lightly oil a baking sheet or line it with parchment paper.
Arrange nori smooth side down on the prepared baking sheet. Lightly brush olive oil over nori; season with salt.
Bake in the preheated oven until the nori is dry and crispy, or about four

 

to seven minutes, depending on your desired level of crispiness.
Enjoy these right from the oven or use them to dip into the next recipe! They will keep in an airtight container for up to seven days.
If you're not into baking your own, then you can enjoy store-bought nori chips.
Garlic – Beyond Easy Garlic Hummus 
Garlic is another amazing ingredient you can add to so many recipes. It's "thyroid-friendly" because it may help support blood-sugar metabolism while providing anti-inflammatory properties, according to a study published in 2012.3 Supportive ingredients such as garlic can calm inflammation and stabilize your blood sugar to help you heal your body from the inside out.
Beyond Easy Garlic Hummus Recipe
Ingredients: 
• 1 (15 ounce) can garbanzo beans, drained, liquid reserved
• 1 clove garlic, crushed
• 2 teaspoons ground cumin
• ½ teaspoon salt
Directions: 
In a blender or food processor combine garbanzo beans, garlic, cumin, salt and olive oil. Blend on low speed, gradually adding reserved bean liquid, until desired consistency is achieved. Seriously, it's that easy!
If you're feeling fancy, then you can roast some garlic cloves ahead of time and use the roasted garlic as opposed to the raw garlic. You can also jazz this up with a squeeze of fresh lemon juice.
Enjoy this dip with your homemade nori chips and carrots, celery or cucumber slices! Yum! So fresh and delicious.
Brazil Nuts – Sweet-N-Savory Granola
A handful of Brazil nuts can contain more than your daily recommended value of selenium. This is important because studies have shown that selenium aids in the production of active thyroid hormones.4
Brazil nuts also provide zinc, which is yet another key nutrient for your thyroid. If you suffer from thinning hair or dry, brittle nails because of an underactive thyroid, then you might be interested to learn that one study shows the relationship between zinc deficiency and hypothyroidism along with hair loss. 5 That means Brazil nuts may be helpful in the hair department.
Sweet-n-Savory Granola
This recipe also happens to be gluten-free, dairy-free, vegan and refined sugar-free. This is excellent, since gluten, dairy and sugar are all common triggering foods for those with hypothyroid or Hashimoto's disease.
Yield: About 4 ½ cups
Ingredients:
• 1 ½ cups nuts, roughly chopped (Brazil nuts, almonds, pecans, walnuts, etc.)
• 1 cup gluten-free rolled oats
• ½ cup finely ground, blanched almond flour
• ½ teaspoon ground cinnamon
• ¼ teaspoon salt
• ¼ cup pure maple syrup
• ½ cup dried cranberries
Directions: 
Preheat the oven to 325 F. Line a large baking sheet with parchment paper or greased foil. Set aside.
Add all ingredients, except for the dried cranberries, to a large bowl. Using a rubber spatula, fold until clusters form and mixture is well mixed.
Pour onto the prepared baking sheet. Using the spatula, gently arrange granola into an even layer, then separate granola into small clusters. Make space between clusters to allow air to flow through and crisp up the granola.
Bake for 20 minutes.
Using a spatula, gently flip granola, making sure to keep clusters intact. Bake for an additional five to 10 minutes, until edges are a deep golden brown and granola is just slightly soft. This may take up to a total of 30 minutes depending on your oven and desired crispiness. Granola will crisp up more while it cools.
Place baking sheet on a cooling rack and allow to cool for about 30 minutes, or until completely cooled.
Once it's completely cooled you can dump it into a large bowl and mix in the dried cranberries and enjoy!
Store in an airtight container at room temperature for up to four weeks. But I doubt it will last that long since it's so tasty!
If you're looking for another way to enjoy Brazil nuts, check out our Protein Power Energy Balls recipe (here) Link to recipe from previous snack post.
Salmon – Simple Citrus Salmon
The omega-3s in wild-caught salmon may help fight inflammation and boost your immunity.  Fish, such as salmon, trout, tuna and sardines, are also good sources of the nutrient selenium, which is most concentrated in the thyroid and, as mentioned earlier, may also help decrease inflammation.
Simple Citrus Salmon
Ingredients
• 2-pound side of wild-caught salmon — boneless (skin on or off, depending on your preference)
• 5 sprigs fresh rosemary, or fresh herbs of your choice
• 2 small lemons, divided, plus extra for serving as desired
• 2 tablespoons extra virgin olive oil
• 1 teaspoon salt
• 1/4 teaspoon ground black pepper
• 4 cloves garlic, peeled and roughly chopped
• Additional chopped fresh herbs, such as basil, thyme, parsley, dill or green onion (optional)
Directions: 
Heat oven to 375 F. Line a large baking dish or rimmed baking sheet with a large piece of aluminum foil.
Lightly coat the foil with cooking spray, then arrange two sprigs of the rosemary down the middle. Cut one of the lemons into thin slices and arrange half the slices down the middle with the rosemary. Place the salmon on top.
Drizzle the salmon with olive oil and sprinkle with salt and pepper. Rub to coat, then sprinkle the garlic cloves over the top. Lay the remaining rosemary and lemon slices on top of the salmon. Juice the second lemon, then pour the juice over the top.
Fold the sides of the aluminum foil up and over the top of the salmon until it is completely enclosed. If your piece of foil is not large enough, place a second piece on top and fold the edges under to form a sealed packet. Leave a little extra room inside the foil for air to circulate.
Bake for 15 to 20 minutes, until the salmon is almost completely cooked through at the thickest part. The cooking time will vary based on the thickness of your salmon. If your side is thinner (around 1-inch thick) check several minutes early to ensure your salmon does not overcook. If your piece is very thick (1.5 inches or more), it may need longer.
Remove salmon from the oven and carefully open the foil so that the top of the fish is completely uncovered. Change the oven setting to broil, then return the fish to the oven and broil for two to three minutes, until the top of the salmon and the garlic are slightly golden and the fish is cooked through. Watch the salmon closely as it broils to make sure it doesn't overcook and the garlic does not burn.
Remove salmon from the oven. Check for doneness – if it flakes easily with a fork, it's ready.
To serve, cut the salmon into portions. Sprinkle with additional fresh herbs or top with an extra squeeze of lemon as desired.
Beans – Fresh Three-Bean Salad
Beans are a great source for sustained energy, which can be helpful if hypothyroidism leaves you feeling zapped or sluggish. They're also high in fiber, which can be beneficial if you suffer from constipation, a common side effect of hypothyroidism. Not only that, but beans also contain protein, antioxidants, complex carbohydrates and essential vitamins and minerals. There are so many different ways to enjoy these versatile pantry staples!
Fresh Three-Bean Salad
Ingredients for the bean salad
• 1 (15-ounce) can cannellini beans, rinsed and drained
• 1 (15-ounce) can kidney beans, rinsed and drained
• 1 (15-ounce) can garbanzo beans, rinsed and drained
• 1/2 red onion, finely chopped (about 3/4 cup)
• 2 celery stalks, finely chopped (about 1 cup)
• 1 cup loosely packed, fresh, finely chopped flat-leaf parsley
• 1 teaspoon fresh, finely chopped rosemary
To make the salad
In a large bowl, mix the three types of beans, onion, celery, parsley and rosemary.
Ingredients for the salad dressing
• 1/3 cup apple cider vinegar
• 3 tablespoons extra virgin olive oil
• 1 1/2 teaspoons salt
• 1/4 teaspoon black pepper
• 1 tablespoon honey
To make the salad dressing
In a separate small bowl, whisk together the vinegar, olive oil, salt, pepper and honey. Add the dressing to the beans. Toss to coat.
Chill and serve. Transfer the salad to the refrigerator for several hours, to allow the beans to soak up the flavor of the dressing. Let it come to close to room temperature to serve.
This bean salad makes a great side dish to the Simple Citrus Salmon. It's sure to be a  crowd-pleasing meal.
Bon Appétit!
Hopefully, this inspires you to try a few new recipes while fueling your body with nutrient-dense, thyroid supporting foods that are not only tasty but healthy too! Experiment with these ingredients and make these recipes your own with modifications to satisfy your personal preferences.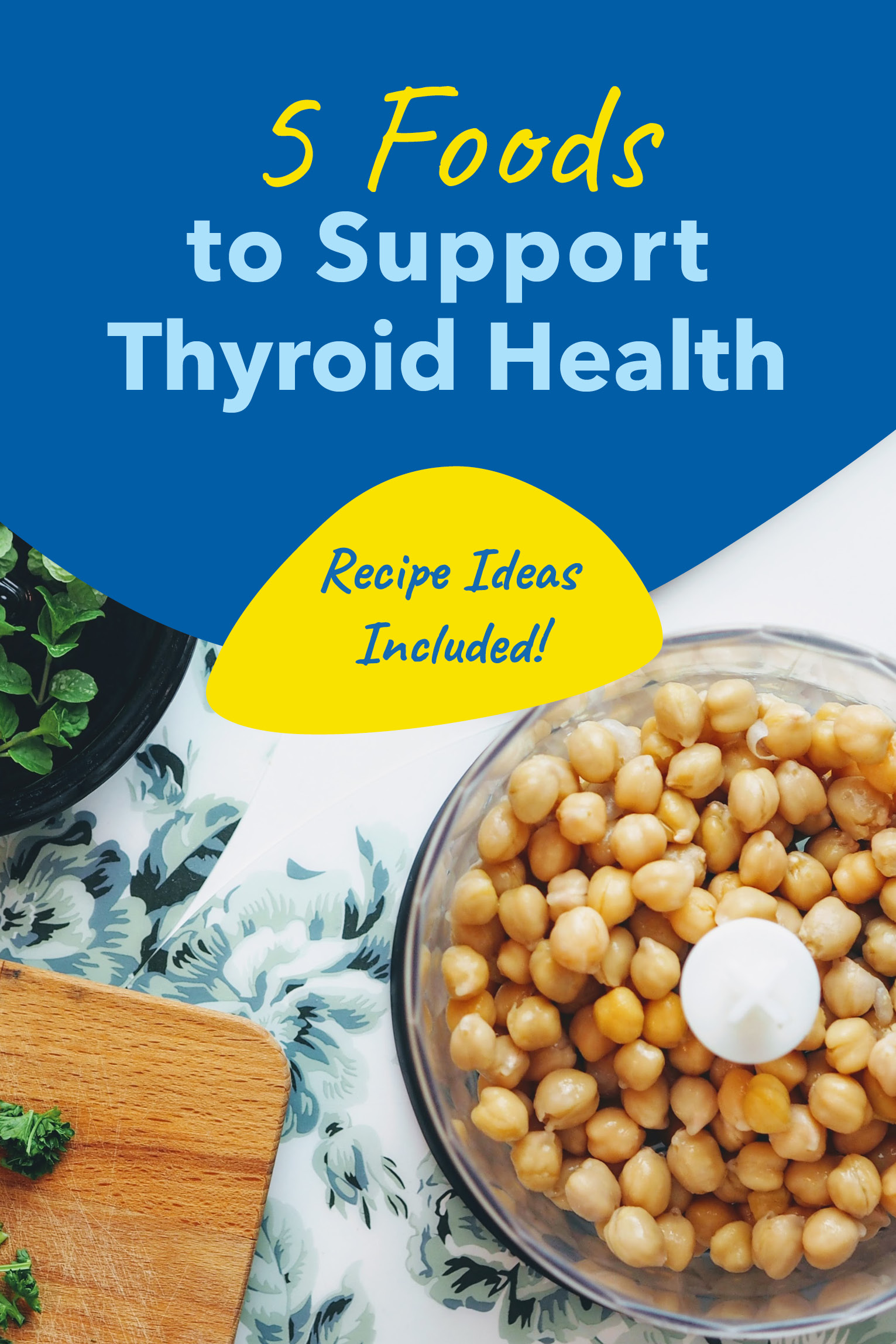 INDICATIONS & IMPORTANT RISK INFORMATION INCLUDING BLACK BOX WARNING
Important Risk Information
Drugs with thyroid hormone activity, alone or together with other therapeutic agents, have been used for the treatment of obesity. In euthyroid patients, doses within the range of daily hormonal requirements are ineffective for weight reduction. Larger doses may produce serious or even life-threatening manifestations of toxicity, particularly when given in association with sympathomimetic amines such as those used for their anorectic effects.
NP Thyroid® is contraindicated in patients with uncorrected adrenal insufficiency, untreated thyrotoxicosis, and hypersensitivity to any component of the product.
In the elderly and in patients with cardiovascular disease, NP Thyroid® should be used with greater caution than younger patients or those without cardiovascular disease.
Use of NP Thyroid® in patients with diabetes mellitus or adrenal cortical insufficiency may worsen the intensity of their symptoms.
The therapy of myxedema coma requires simultaneous administration of glucocorticoids.
Concomitant use of NP Thyroid® with oral anticoagulants alters the sensitivity of oral anticoagulants. Prothrombin time should be closely monitored in thyroid-treated patients on oral anticoagulants.
In infants, excessive doses of NP Thyroid® may produce craniosynostosis.
Partial loss of hair may be experienced by children in the first few months of therapy but is usually transient.
Adverse reactions associated with NP Thyroid® therapy are primarily those of hyperthyroidism due to therapeutic overdosage.
Many drugs and some laboratory tests may alter the therapeutic response to NP Thyroid®. In addition, thyroid hormones and thyroid status have varied effects on the pharmacokinetics and actions of other drugs. Administer at least 4 hours before or after drugs that are known to interfere with absorption. Evaluate the need for dose adjustments when regularly administering within one hour of certain foods that may affect absorption.
NP Thyroid® should not be discontinued during pregnancy, and hypothyroidism diagnosed during pregnancy should be promptly treated.
Indication
NP Thyroid® (thyroid tablets, USP) is a prescription medicine that is used to treat a condition called hypothyroidism from any cause, except for cases of temporary hypothyroidism, which is usually associated with an inflammation of the thyroid (thyroiditis). It is meant to replace or supplement a hormone that is usually made by your thyroid gland.
NP Thyroid® is also used in the treatment and prevention of normal functioning thyroid goiters, such as thyroid nodules, Hashimoto's thyroiditis, multinodular goiter, and in the management of thyroid cancer.